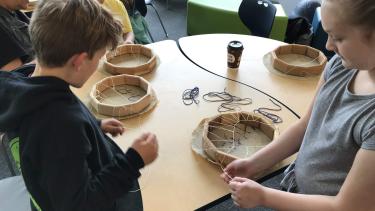 Staff at Matsqui Elementary are committed to embedding Indigenous perspectives into all parts of the curriculum in a meaningful and authentic manner.  This includes in-class cultural activities offered by the District Indigenous Education department staff, classroom teachers and our cultural support worker. Halq'emeylem language lessons are taught on a weekly basis. In addition, we have a weekly afterschool "Q'ep Club"  for our Matsqui First Nation students. 
Programs, activities and supports are in place to support the four goals outlined in the Indigenous Education Enhancement Agreement (2014-2019):
1.   Increase the school completion of Indigenous students.
2.   Increase the number of Indigenous students that are meeting expectations in reading.
3.   Increase cultural pride in Indigenous students.
4    Increase the sense of belonging of Indigenous students at school.